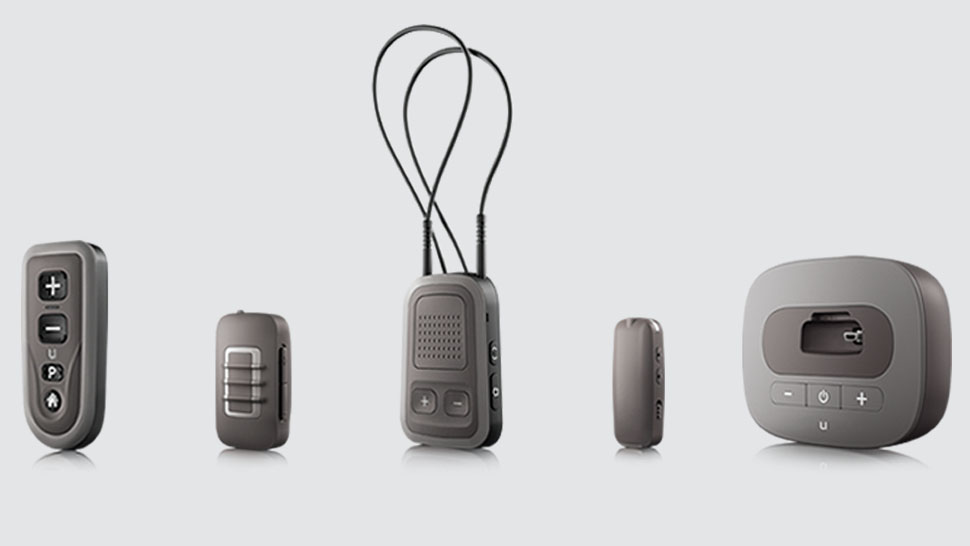 Connect & Enjoy non-stop streaming
Hearing Aid Wireless Accessories are additional gadgets used by hearing aid users for a better connection with their surroundings. High-end technologies in hearing aids are sometime insufficient to provide enriched hearing performance. In occasion like talking over phone, watching TV, attending a conference or when remote access is required wireless accessories come handy.Wireless Accessories are available for phone clip, TV Streamer, Remote control for hearing aid & microphone. The design and features of wireless accessories vary based on its manufacturer.Visit Ausy India for a free trial on wireless accessories.
Phone Clip
Enjoy better clarity in your phone calls, reduces background noise, improves voice clarity & supports to gain focus during tele-conference.
TV Streamer
You can relish movies like never before. Un-Obstructed streaming provides a great clarity on subtle voices and high pitch tones.

Remote Control
Are you a gadget freak? Remote control will amaze you a lot. Adjust hearing aid volume, mute hearing aid, locate hearing aid easily.
Microphone
A multi mic used for streaming lectures in class, attending conference & various official meeting.
Features
TV Streaming
Mobile Conversation
Multiple Conversation
Remote handling
Distant understanding
Classroom lectures
Online conversation
Brands
Phonak
Oticon
ReSound
Signia
Widex
Unitron
Interton
Alps
Sonic
Price
8,000 – 35,000
G10,Eldorado Building,
No.112,Uthamar Gandhi Salai,
Nungambakkam high road,
Chennai,TN,India.

---
info@ausyresolutions.com
---
+91- 9840239560
---