Find a Professional
G10,Eldorado Building,
No.112,Uthamar Gandhi Salai,
Nungambakkam high road,
Chennai,TN,India.

---
info@ausyresolutions.com
---
+91- 9840239560
---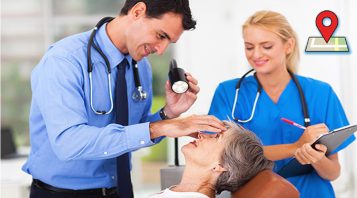 Find a nearby professional
There were days where medical emergencies had to be attended with top priorities avoiding long queues and waiting time. The number of physicians were less and it was hard to find anyone nearby, still the information for locating a specialized physician to cure a disease or pathology was wide spread. Patient took distant rides seeking right cure.
In todays world, a densely populated country like India where the number of professionals/specialized physicians to diagnose a disease/pathology are high, modes of communication is surplus and yet it turns to be very difficult to locate a nearby professional during emergencies.
People in ancient time had details of doctors who were miles away whereas we have no clue about a nearby professional or diagnostic centre in our area. Even though online directories, telephone directories provide information on contact details of nearby professional it is wired to know that most of them are illegitimate information. Now the question is how and where do we get legitimate information on specialized services especially during a medical emergency. This is feasible in a niche market (i.e.,) a specific online directory.
Ausy is also a niche directory for speech and hearing care. You can find legitimate info on nearby speech therapist, audiologist and occupational therapist. Incase if the requirement calls for experienced professional, filter and locate right individuals in Ausy.
A speech therapist will diagnose speech and language related pathologies, an audiologist treats hearing related issues and an occupational therapist treats autism but in reality these specialist will provide core service for several rare problems. Hence at ausy you can find various services provided by concerned professional with its consultation charges. As a step more you can also book appointments with nearby professional.
Ausy's appointment booking facility is more prevalent in cities like Chennai, Mumbai, Hyderabad, Cochin and adding. Very soon we will reach our vision of serving the Indian society in all its nook and corner.
Find the best speech therapist, audiologist and occupational therapist in your area!!
You can find:
Speech Therapist
Audiologist
Occupational Therapist
You can:
Check services provided by nearby professional
Know their consultation charges
Visiting hours
Book an appointment
Ausy will:

Help you avoid long queues
Notify your appointments
Save your time