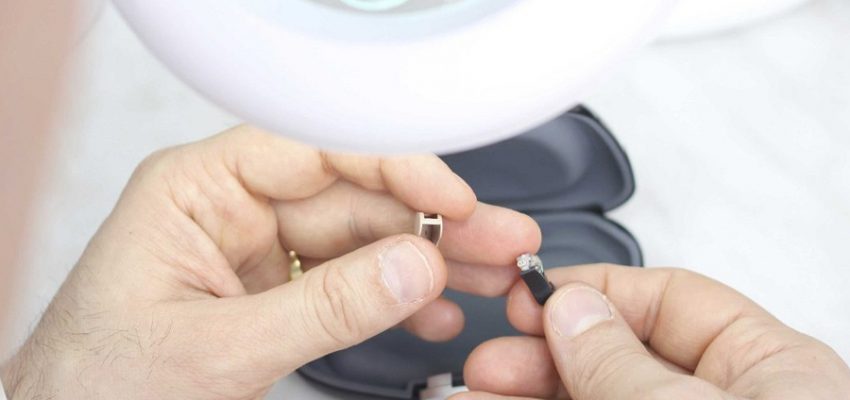 Hearing Aid Services
Hearing Aid Trial
AUSY provides hearing aid options from leading hearing aid manufacturers, including Oticon, Phonak, Resound, Unitron, Widex, Siemens/Signia and Sonic at our Head office and other franchisees across India.  Our audiologist will discuss the options with you and make recommendations based upon your hearing needs.  Ausy also provides demonstration of hearing aid devices for patients to try duringtheir appointment.  (Dealing with other hearing aid brands by professionals listed in ausy is subjected to their discretion.)
Hearing Aid Fitting 
Once you have selected your hearing aid(s), an appointment will be scheduled for hearing aid fitting.  At this appointment, the audiologist will confirm the size and fit of the hearing aid(s) to your ear(s). Demonstration on how to use the devices, how to put them in the ear and how to remove them, how to change batteries, and how to care for and clean the devices will be provided during the fitting session.  It is also a good idea to bring family members or close friends to the hearing aid fitting so they can help remember all the information that are educated in the fitting session.  To be advised, it shall take some time to get used to the sounds you were missing, and by working closely with our audiologist, you will get the most out of your new hearing aids.  Follow-up appointments for digital hearing aids are necessary as tofine tune the hearing aid sound levels and make it more comfortable for use.
Pediatric Hearing Aid
Post pediatric audiology assessment, if hearing loss is inferred through the child's audiology report, pediatric hearing aids will be suggested. This is a best solution available to treat hearing loss in pediatrics. The purpose of a pediatric hearing aid is not to reinstall the lost hearing power whereas it ensures that the child hears soundregularly, to identify various sounds and to support the hearing level from further deterioration.
Earmolds 
Some hearing aids require a custom earmold to be fit to the ear to maximize the sound quality of the hearing aid.  As the name implies, custom earmolds are made to fit the unique contour of your ear. If you cannot get a comfortable or secure fit with generic domes or hearing aid tips, a custom earmold may be for you.
Repairs 
Hearing aids have small working parts, and it is not uncommon over time for a hearing aid to need a repair, even when it is cared for and maintained appropriately. If you should experience an issue that needs repair, take the hearing aid to a nearby hearing care professional. You find a nearby professional in Ausy. If you are hailing from Chennai, Ausy has a full fledged hearing aid service centre in Chennai. If you are from any other part of the country contact us, we will guide you accordingly. Minor hearing aid repairs can be done in the office in a short period of time; other hearing aids will need to be sent to the manufacturer for repair. Your hearing professional can help determine what kind of a repair is necessary if you feel your hearing aid is not working properly. We are able to service most major manufacturers of hearing aids and can tell you in the office if yours is a brand we service. Hearing aids come with a warranty when purchased new. If your warranty has expired, it is still possible to repair most hearing aids with a small fee. Depending on the hearing aid manufacturer, this repair may come with a new year-long warranty. Your hearing professional will provide you with details when you take your hearing aid into the office.
Services Provided:
Hearing aid trial
Hearing aid fitting
Pediatric Hearing Aid
Ear mold manufacture
Hearing aid repairs
Duration of Service:
45 minutes to 1 hour per service
Precautions:
It is necessary to carry your recent audiometry reports
Avoid wearing ear ornaments
No physical pain will be caused
A healthy companion to accompany the patient
No restriction on diet
Inform audiologist about any previous surgery