Denoc Hearing Care Centre
Chief Audiologist
Chief Audiologist at Denoc Hearing Care Centre. Graduated with MASLP (Master in Audiology & Speech Language Pathology) from Sri Ramachandra University, Chennai – 2010 Batch. Registered member of ISHA & RCI. Active participant in ASHA & Tamil Nadu Speech and Hearing Association. Specialised in handling critical and traumatic cases in speech, language and audiology.
Indian Speech and Hearing Association

American speech and hearing association International Affiliate
Rehabilitation Council of India
Tamilnadu Speech And Hearing Association
Languages Known
English
Tamil
Telugu
Hindi
Photo Gallery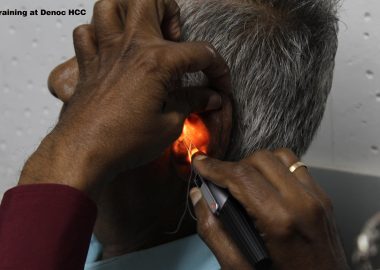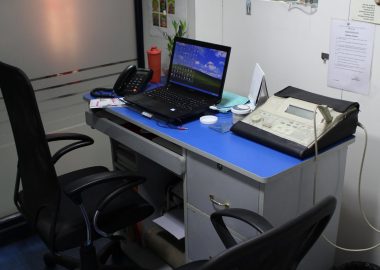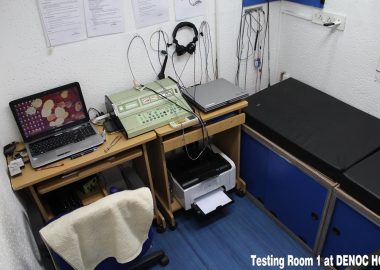 Business Hours
MON
TUE
WED
THU
FRI
SAT
SUN

10:00 am

to

07:00 pm

10:00 am

to

07:00 pm

10:00 am

to

07:00 pm

10:00 am

to

07:00 pm

10:00 am

to

07:00 pm

10:00 am

to

07:00 pm

Closed
Address Info
Address
g 7 & g14eldorado building # 112 nungambakkam high rd tirumurthy nagar nungambakkam 600034, Chennai, Tamil Nadu, India
GPS
13.060987, 80.24754499999995
Rs.400.00

Pure Tone Audiometry

Pure-tone audiometry is described as a behavioural test used to measure hearing sensitivity.

Rs.400.00

Impedance Audiometry

Impedance audiometry is done to determine the status of the tympanic membrane and middle ear via tympanometry.

Brain Evoked Response Audiometry. The Auditory Brain Stem Response (ABR) is a test to measure the brain wave activity in response to certain tones and is recorded using electrodes placed on the scalp.

Oto Acoustic Emission. Octoacoustic emissions (OAE) are defined as very low level and inaudible sounds generated by the outer hair cell of cochlea in the inner ear.

The Vestibular Evoked Myogenic Potential is a neurophysiological assessment technique used to determine the function of the otolithic organs (utricle and saccule) of the inner ear

Electrocochleography is a test meant for recording electrical potentials generated in the inner ear (cochlea) and auditory nerveusing an electrode placed in the ear canal or tympanic membrane, in response to sound stimulation.

Tone Decay Test (TDT) & SHORT INCREMENT SENSITIVITY INDEX TEST (SISI)

Rs.400.00


1 Hrs

Speech Therapy

Speech therapy can improve communication skills in kids & adults with language issues

Rs.400.00

Speech Audiometry

Speech Recognition Threshold (SRT) & Speech Detection Threshold (SDT)

Rs.400.00

General Consultation

General Consultation about hearing loss and hearing aids.
Book Now
Meet Mr.Deepak at Denoc Hearing Care Centre - Chennai